Hey Friends Got any fun plans for this weekend? I am undecided, but would love some ideas.
I just thought I would share some fun things I have see on the web or posted about recently.
Maybe we should do a
cookie swap party.
I want
these.
A
bike with antlers
. Seriously?
Or how about this
rickshaw bike from Anthropolgie
? I think Yes.
Have you heard of the singer Nathan Pacheco? Check
him out
.
Back in November I went to
DC and NYC with Charlie and Paul
and we went sailing in the Hudson.
Love these most famous cities in the world prints
here
Nie Nie Anthropologie Gift Card ($250 value) giveaway
here
Don't forget to upload the button to your blog like this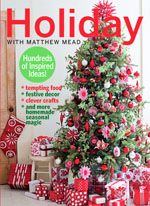 Lastly, I don't know what to get Paul for Christmas. Everything he wants is too expensive. Any ideas? I want to surprise him with something great.
Happy Weekend
PS.
Have you heard about Charlie Pants Music? It is a virtual music studio offering online vocal lessons to students around the world.
Vocal lessons
are available for the beginner student all the way through to the advanced and professional student. Some reasons singing students love taking
singing lessons online
.
1. Don't have to battle traffic to rush to lessons
2. It is convenient and easy
3. Sound quality and quality of lesson are just as good as in person vocal lessons
4. Singing students can live anywhere in the world and study with Leah Stone, a certified Speech Level Singing Instructor.
Charlie Pants Music also offers in person lessons at its
vocal studio location in Denver/Boulder, Colorado
.
Leah Stone also travels regularly to teach singing lessons and vocal classes in Boston, New York City, Chicago, Denver, Boulder, Washington DC, Richmond, and Los Angeles.
VOCAL AND MUSIC TRAINING OFFERED IN:
- Singing lessons
- Guitar and Piano Accompaniment lessons
- Songwriting/Arranging lessons
- Stage Presence and Performance lessons
- Executive Speech Presentation Coaching
- Rock, Pop, Alternative, Folk, Jazz, Country, R&B, Indie, Broadway, and Classical lessons and more to all ages and all levels of experience
- Read about Online Singing/Songwriting Lessons
- How to make your natural tone sound its best
- How to develop great vocal control
- Smoothing out the vocal breaks in your voice
- Vocal Stylization
- Stage Presence and Performance
- Songwriting and Lyrics
- Accompanying yourself on guitar and or piano
Contact the vocal studio today to learn more about how you can enhance your singing voice either by in person singing lessons or by online singing lessons via Skype.
Check out what Charlie Pants Music singing students have been doing.
singing lessons washington dc, voice teacher washington dc, speech level singing instructor washington dc, speech level singing instructor virginia, vocal lessons washington dc, voice lessons washington dc, speech level singing lessons denver, speech level singing lessons colorado, speech level singing lessons boulder, singing lessons boulder, singing lessons colorado, singing lessons denver, vocal lessons denver, vocal lessons boulder, vocal lessons colorado, voice lessons denver, voice lessons colorado, voice lessons boulder