Yippee Skippee it is sweater season. I really need a new sweater that I can wear with everything. I had this great sweater, but sadly last autumn my doberman, Jack, decided it would make a better chew toy and I found it missing an arm and it had a huge hole in the back.
So I have been looking for a great cozy sweater. Anyone seen a reasonably priced one while they have been shopping?
These are a few I have found online that I really love, the only problem is that I was looking for more of a $30-$35 sweater. Maybe I need to just hit up the outlets.
Nordstrom
NEW!
Kensie 'Nomad' Shawl Collar Cardigan
$78.00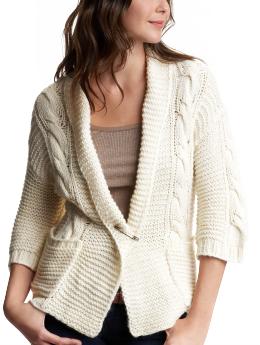 Gap
Safety pin cableknit cardigan
Regular Price
$69.50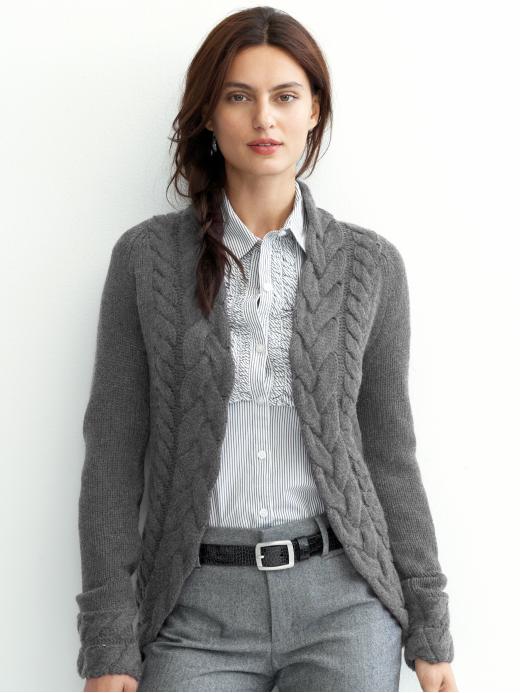 Banana Republic
Double cable placket shrug
Regular Price
$140.00
Which one do you like? I really like the first one.